I swear everyone is in giveaway mode in blog land! I don't often enter them, because they take too much work, but there is one going on over at Natalie's Sentiments that I had to try for! It's for a pair of SANUK vegan shoes. They are so cute, and too pricey for my blood, so I had to give winning a try!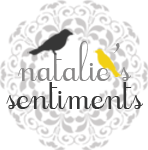 Head over
here
to enter yourself (while you are there check our her blog, it's one of my favorites...no clue how I found her, but I sure love reading it!) and head over to
Sanuk
to check out the cool shoes. I want to get a pair for Keith if I win!